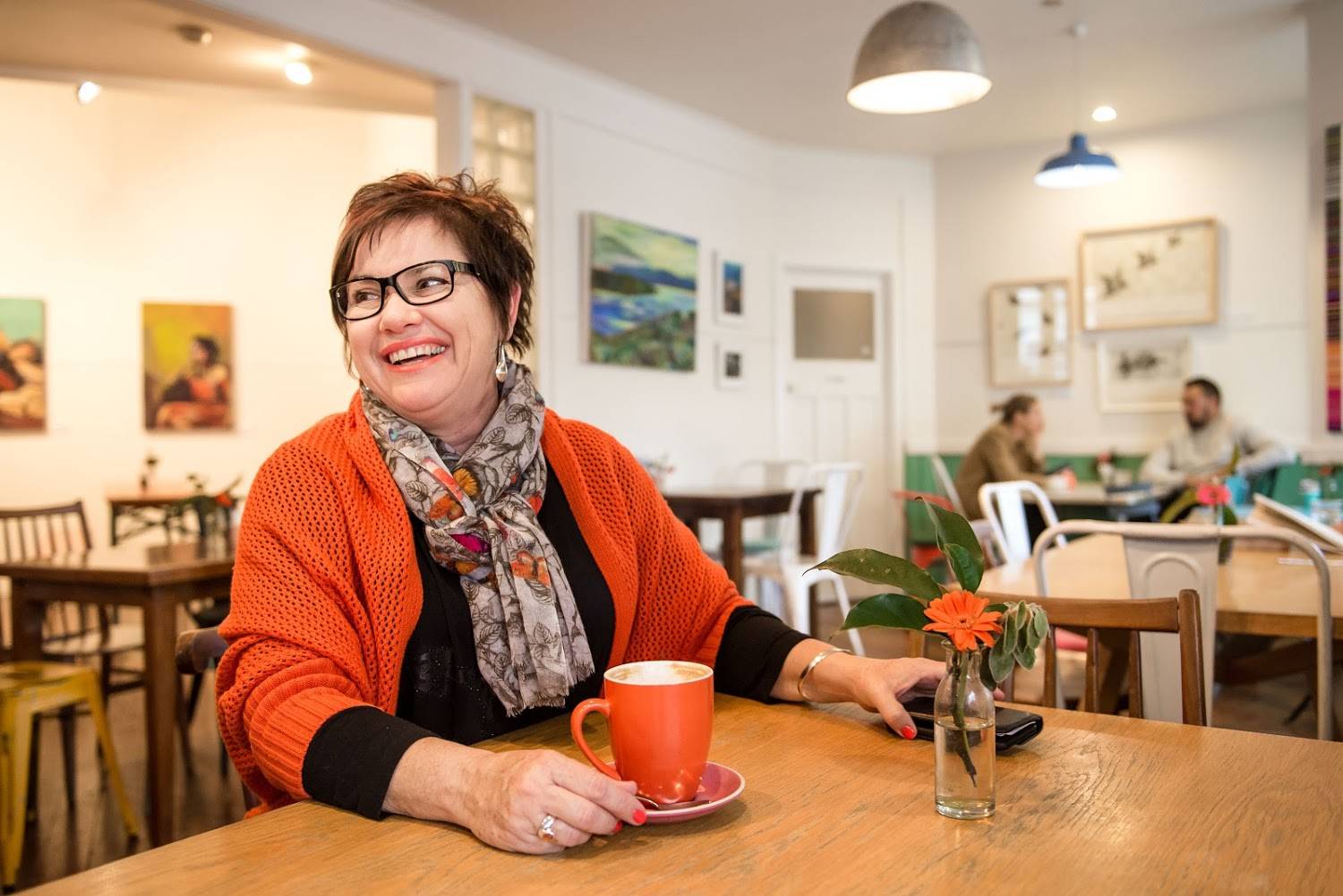 In my early 20's I used to work at David Monopoli's hair salon and Jens was a client. David would cut Jens' hair and the conversations were fascinating. Jens' jewellery was so distinctive, and many clients would come in wearing gorgeous pieces. Doesn't it seem that somehow, somewhere we all have some sort of connection to Jens Hansen?
We moved away for a few years, and I really wanted to take a "piece" of Nelson with me - and what's more iconic Nelson than Jens Hansen jewellery? My favourite colour is orange; I was immediately drawn to a classic silver ring with an orange stone and to this day I still love it. Every morning my wedding band goes on and so does my Jens Hansen ring, I don't feel complete unless I've got it on.
My daughter will inherit this ring, for me it's an heirloom piece. I like that it has special meaning. that's important to me.
I've also got a Jens Hansen silver bangle that I adore, which was a wonderful Christmas present. And there's the Golden Kiwi pendant that my husband Chris bought for me at a fundraising auction. Simple, gorgeous and so meaningful.
I see Jens Hansen pieces as having a beautiful simplicity that is timeless; there is something unique about the Jens Hansen style. For me, buying Jens Hansen represents a connection to a legacy.