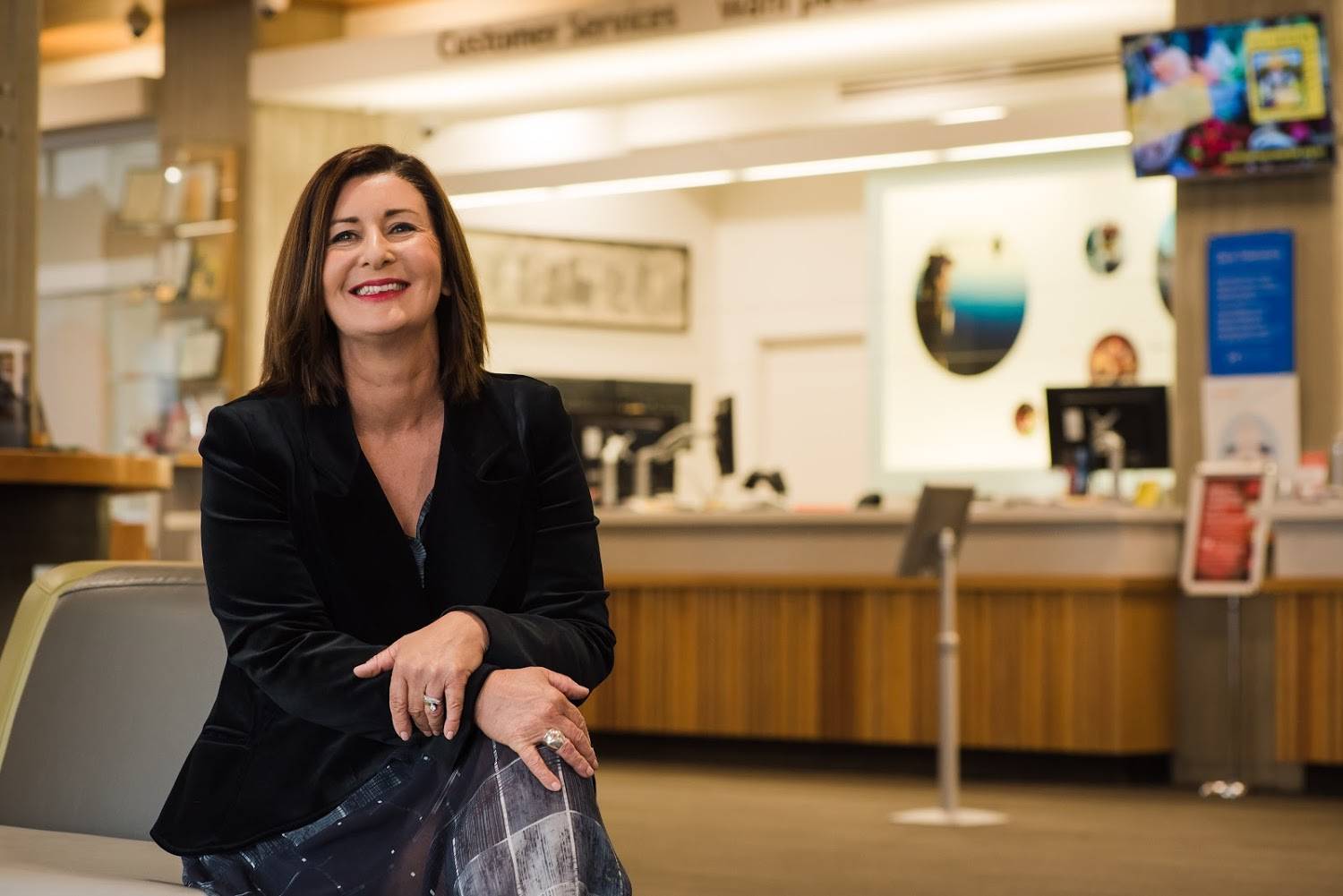 A visit to the Jens Hansen workshop was one of my first experiences when I arrived in Nelson 22 years ago. I was in the process of moving back to New Zealand from Melbourne, and working out where to live.
I flew into Nelson, and like many visitors, stayed at the Rutherford Hotel and wandered around the corner and peered into the Jens Hansen window. It was the first store I went into and I fell in love. All the jewellery was absolutely beautiful.
I don't wear a lot of jewellery, so I'm quite particular about what I own. I have four Jens Hansen rings - I love simple jewellery and I really appreciate the quality of the Jens Hansen design. I quite like getting jewellery as a gift, my husband Richard knows that, and sometimes I help him choose. It needs to be something I'll have for a lifetime!
I like that Jens Hansen is more than just jewellery. It's the experience of purchasing from the team – they make you feel like part of the family. When you own a piece of Jens Hansen, it truly is a lifelong connection to the Nelson story. You wear it with the heart that's gone into it.
Richard and I both wanted to get married but hadn't decided when. Then one day, after a funeral, Richard said, "I want to make a stronger connection with you. The thought of sitting there at your funeral not being married to you…" It was a really significant moment.
We got my engagement ring and wedding band from Jens Hansen. We chose one of Jens' original designs. It's a platinum engagement ring with a diamond solitaire, and a matching platinum wedding band set with pavé diamonds. My daughter covets my rings. It's legacy jewellery and she's made it very clear that the legacy is hers when the time comes! This jewellery has a striking yet simple asymmetrical form that I really love.
We decided to make it official when all our children were back in Nelson from overseas, a rare occurrence. We organised a special dinner together at home and Richard presented the ring to me.