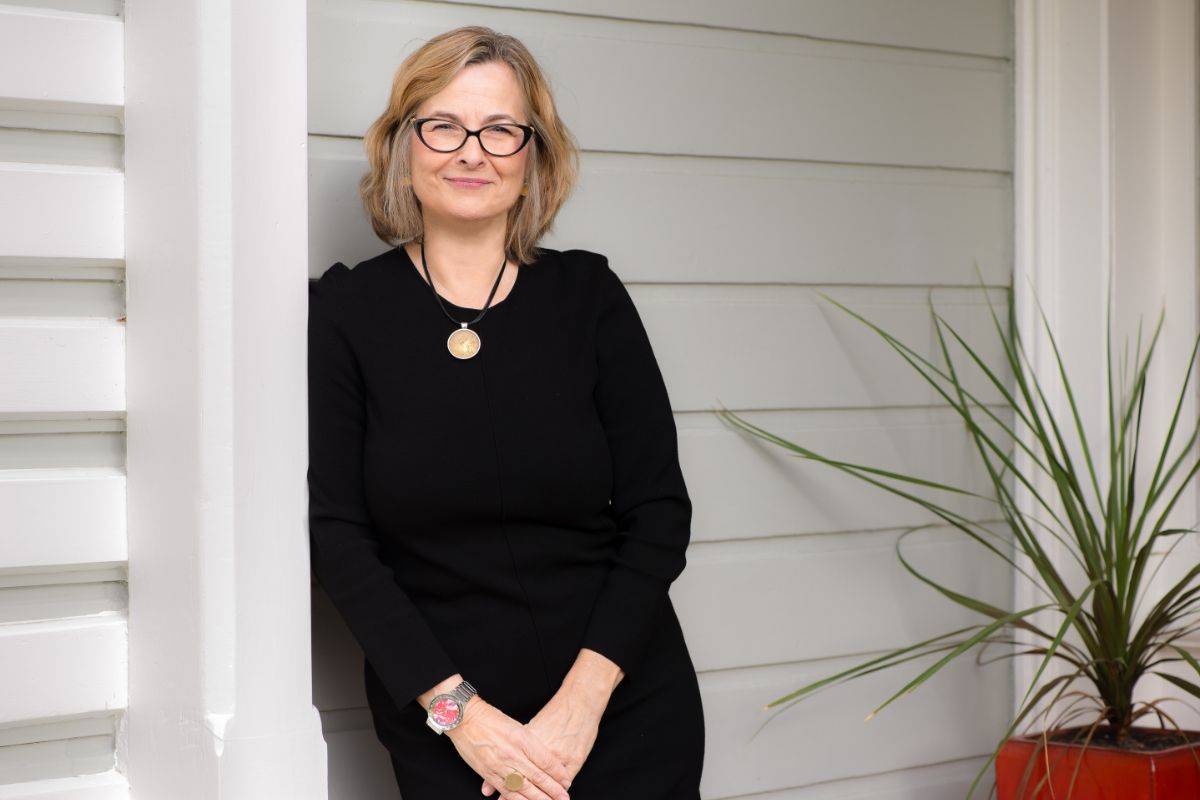 My partner Marc always goes to Jens Hansen for gifts for me as he knows I love Jens Hansen jewellery and he feels like the team there gives him good advice. I actually have no idea how many pieces I've got. It's a lot!
Marc and I have been together 26 years and he bought one of my favourite pieces about 16 years ago. It's a ring in white and yellow gold, in a devil's teeth design. It was almost like an engagement ring at the time. It's really something special and I wear it every day. We weren't particularly flush at the time, so it means a lot. It's a keepsake.
I leave the choosing up to Marc, he's good at it. Every time he's bought something for me, he's wowed me! My dad did the same for my mum.
My gold pendant is my most significant Jens Hansen piece. My pendant is like a talisman. It's hard to explain, but it grounds me and has become my trademark. I always wear it for work as it makes me feel strong and helps me become Susa Guhl, Real Estate Agent. I wear it with a very simple black dress, and it is the hero, bringing any outfit together. I have black and white photos for work, but the pendant stands out in full colour. I've got a smaller green resin one in the same design that a friend bought for me, that I love also.
What I adore about Jens Hansen is that it's timeless. I like silver a lot and they know what they're doing with it. I love the classic Jens designs that he brought from Denmark and that the current jewellers continue to build on. I just love Jens Hansen jewellery. It talks to me.