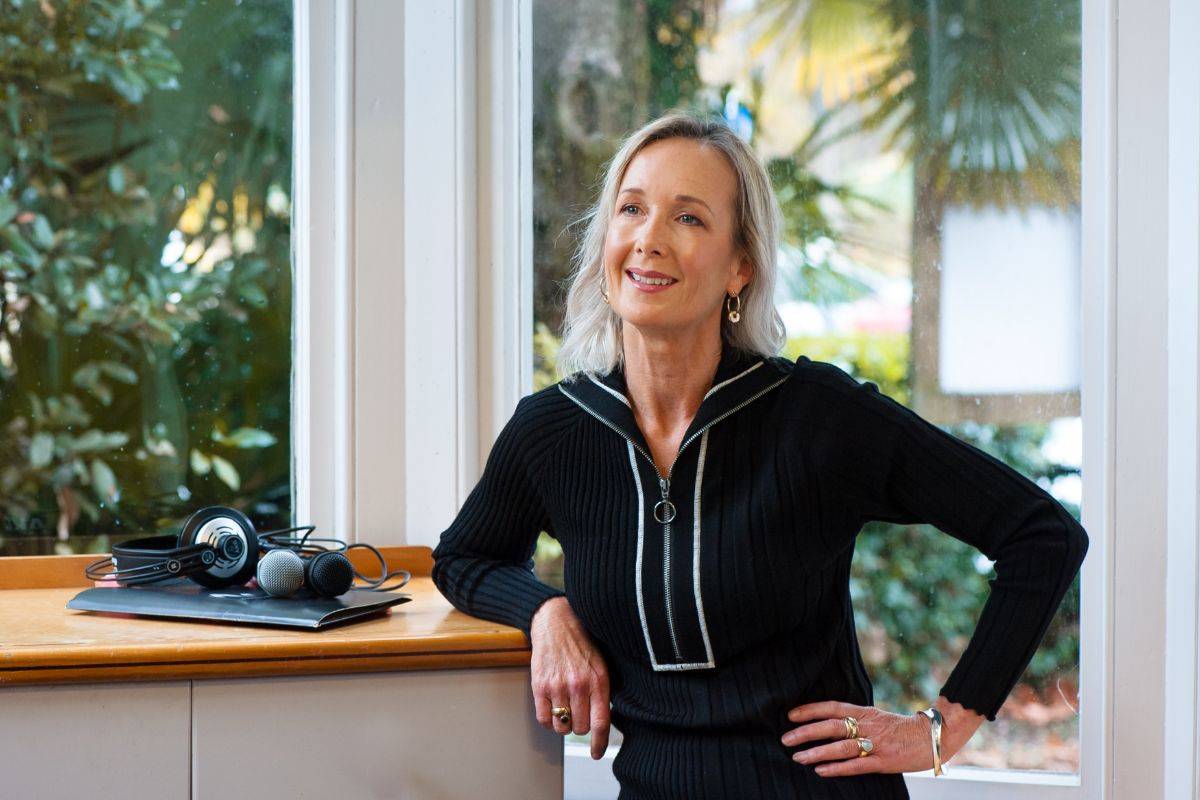 Jens was a larger-than-life guy. He and my partner Pete Rainey were great buddies. They really saw eye to eye.
My first Jens Hansen piece was a chunky moonstone ring in gold. Pete gave it to me just before Jens died in 1999. He and Jens decided that this was the ring for me, so there's massive sentimental value to it. A lot of thought and love went into it. It's such a stand-out piece. Everyone comments on it. It was the commitment ring from Pete. It says: "we're in it forever, this is it."
Most of my Jens Hansen jewellery are gifts Pete has given me as random acts of love. I have a bangle from the Jens Legacy Collection I got a couple of Christmases ago, and gold loop earrings with a hanging pendant. Whenever I put the earrings on, they just feel like there's energy in them, like they're talking to my personality. I haven't chosen any of it. Pete's bought it all.
Jens Hansen jewellery is sculptural. It's creative and it's exciting. I can imagine it in a gallery rather than a jewellery store. If I think of Jens the person, he had a very free will. His jewellery captures what I like to see in myself. He was such a force of nature and exuberant. He didn't question the 'why', he would just do it. He never looked to the fashion. So, you could almost tell the type of women in Nelson who would be wearing Jens Hansen. Every single woman who was creating their own thing in Nelson were all Jens' fans because in a jewellery sense it represented them. It was really cool. A lot of us were involved in saving the Boathouse years ago. On a Friday evening it was all these gorgeous women with Jens Hansen jewellery dripping off them, from their wrists, fingers or ears.
These days it's still the same, but perhaps a bit more nostalgic. I could go into Jens Hansen and buy the whole shop in a flash. It's part of my reason for not going in there too frequently. The essence of the original thinking is still there. Jens was phenomenal. He just went out there and decided this is what the women and men of Nelson need.