On a hot day while swimming with his beautiful wife Claire and daughter Estelle after work, Mark lost his cherished Jens Hansen wedding ring at Seven mile beach in Tasmania in March 2019. (Click here to see Jens Hansen Elvish Inspired Wedding Bands)
After being in the water for 20 mins, Mark noticed his ring was not on his finger. He said his wife Claire saw the look on his face and knew how much he loved the ring, that she didn't even get cross and promised him they would find it!
The following morning at about 6am which was low tide, they went back to the beach but it was like looking for a needle in a hay stack.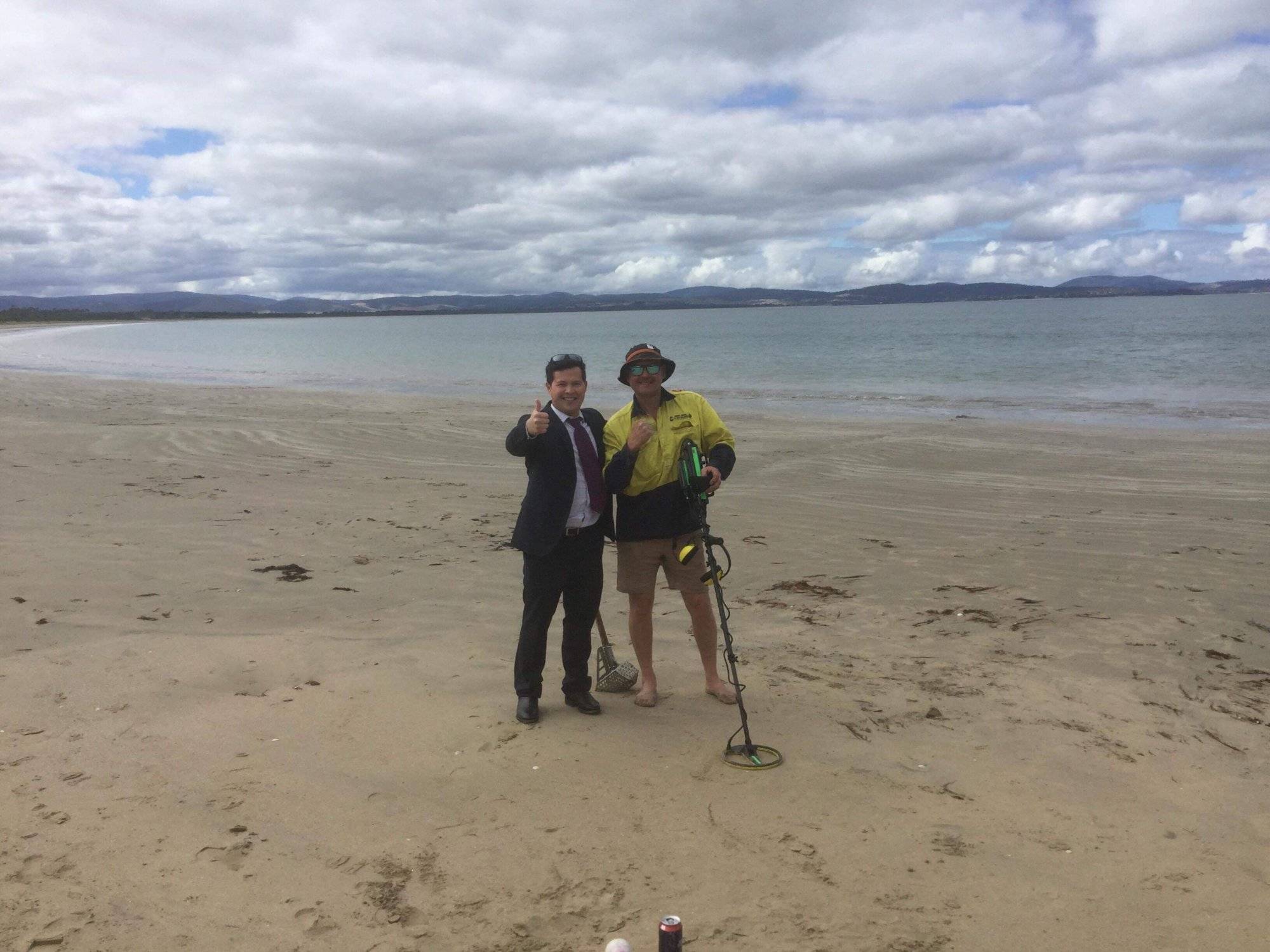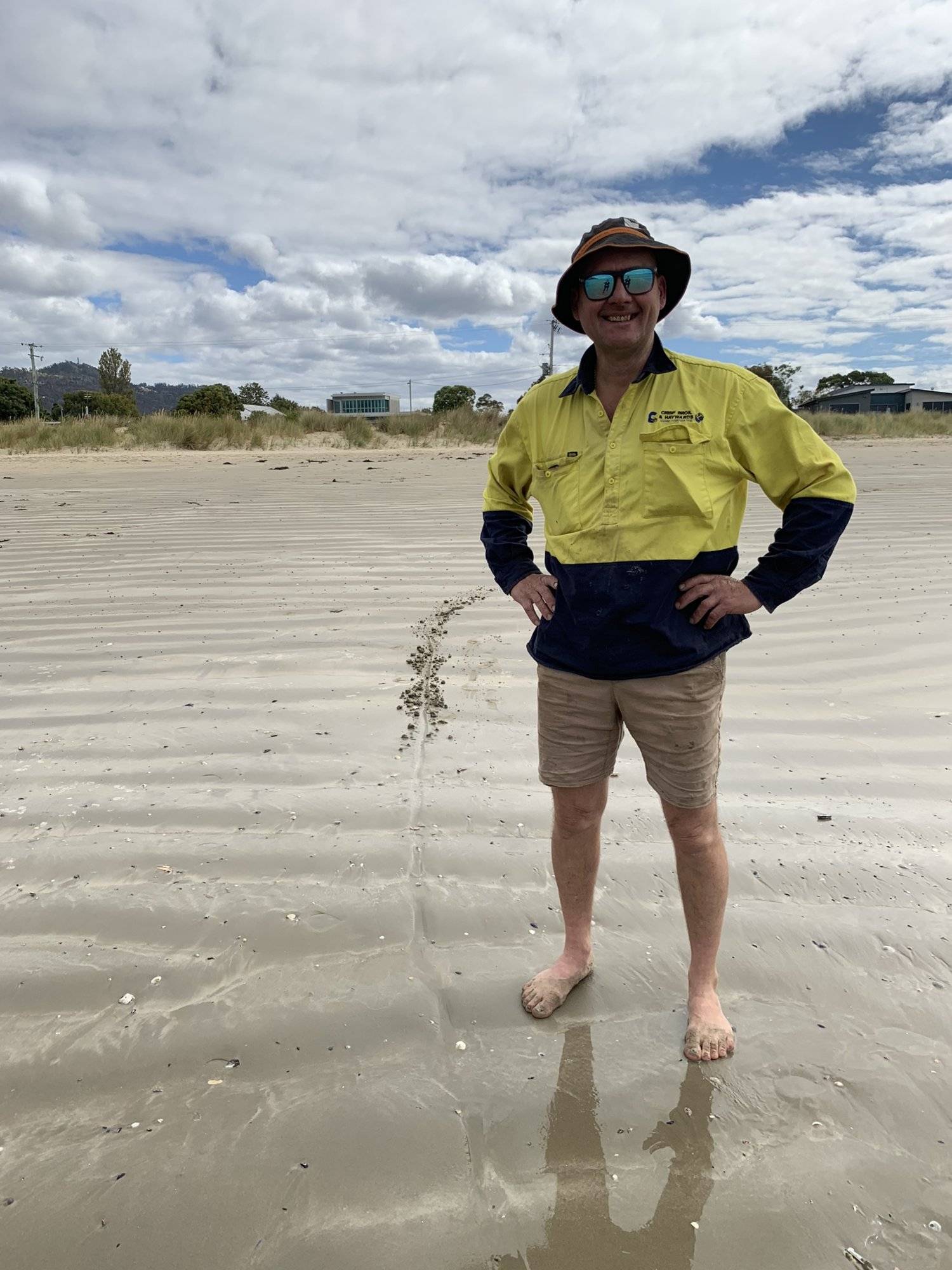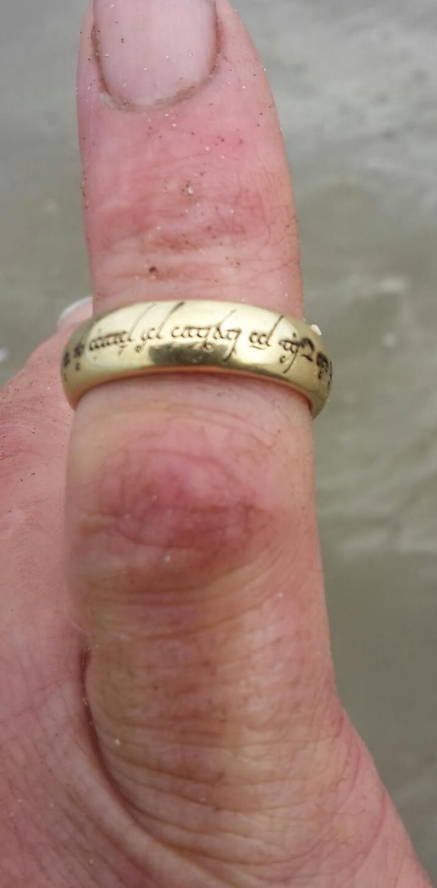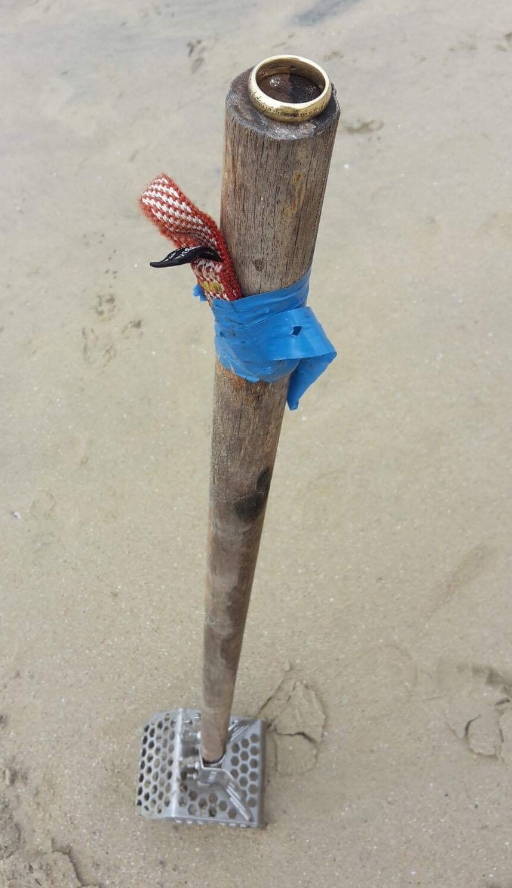 The next day Mark did some searching on gumtree for metal detectors and found a hire service, they looked for about four hours with no luck. Then another hunt for about three hours and still didn't find it. Mark had basically given up hope when his wonderful wife said "let's makes some posters and put a post up on the 7 mile beach page"
The post was put on the 7 mile beach facebook page, which was then shared to the Tasmanian metal detectors society page. Two days later it was found by Philip Sarossy, who is a bit of a lost item legend within the metal detecting community in Hobart.
Mark and Claire had been told there were multiple people with metal detectors searching over the couple of days which was vey humbling. A good story with a good outcome, and we are very glad you have your ring back Mark :)