After two years of planning, Kate and Thomas had their dream wedding at a beautiful venue which would create an intimate and relaxed atmosphere at the Fleece Inn, Evesham. It was a National Trust pub which reminded them both of the pub in Ireland where Thomas proposed to Kate on St Patricks day, which is also their shared birthday.
The inspiration for Kate and Thomas's wedding came from their love of movies. Films are a massive part of their relationship and Kate also has a passion for pre-loved and vintage styling so endeavoured to incorporate as much of this as possible.
Thomas is a big fan of J.R.R Tolkien, so anything Hobbit themed was also a priority when it came to styling for the wedding, Kate said it helps she is only 4ft 11!
Thomas's ring came from us here at Jens Hansen Jewellers.
Click here to see our Elvish Love Rings in 18ct Yellow Gold fitting the theme of 'The One ring' from the Lord of the Rings trilogy.
Kate said "he has the swords and pipes, and i know he wont be happy until he has the 'one ring'." she also said "he is very excited, he's still amazed he has it! Find him just staring at it....as long as he doesn't start talking to it".
Thomas is also a big back to the future fan, so Kate arranged for a Delorean, from Back To The Future, to pick him up and take him to our venue. The bride travelled in a green Lagonda hired from a local car club, and also hired a vintage tractor which took people for little rides around the village.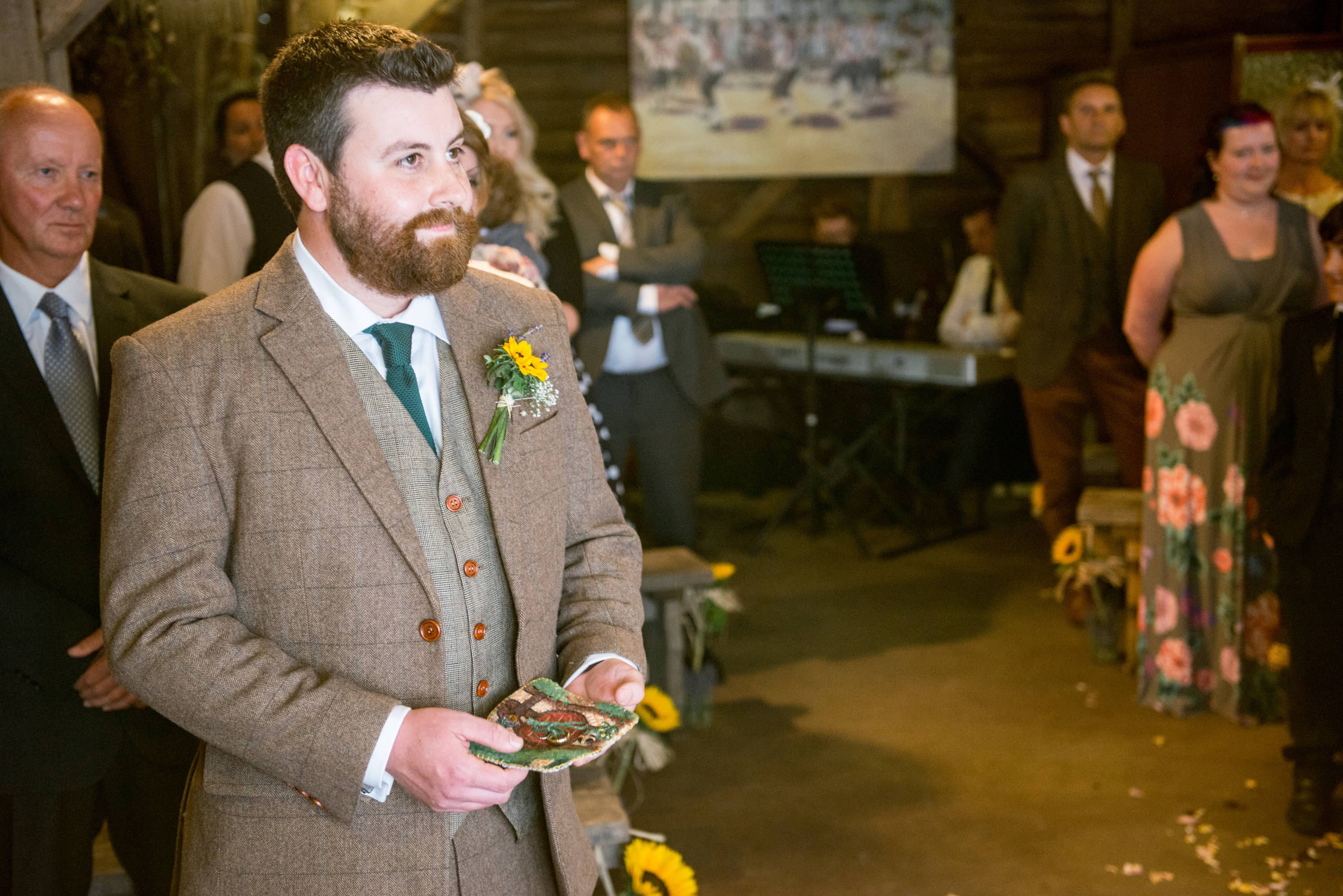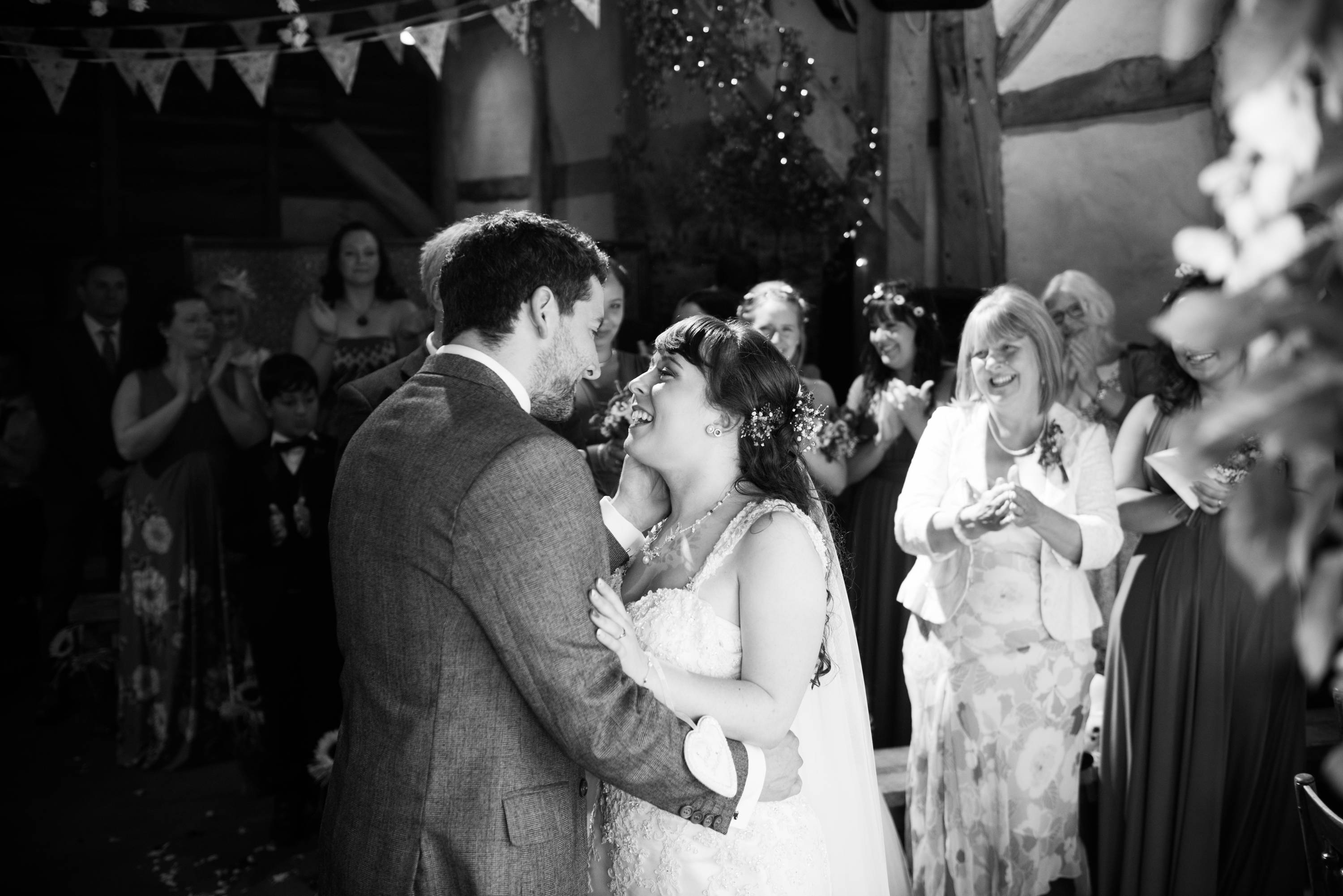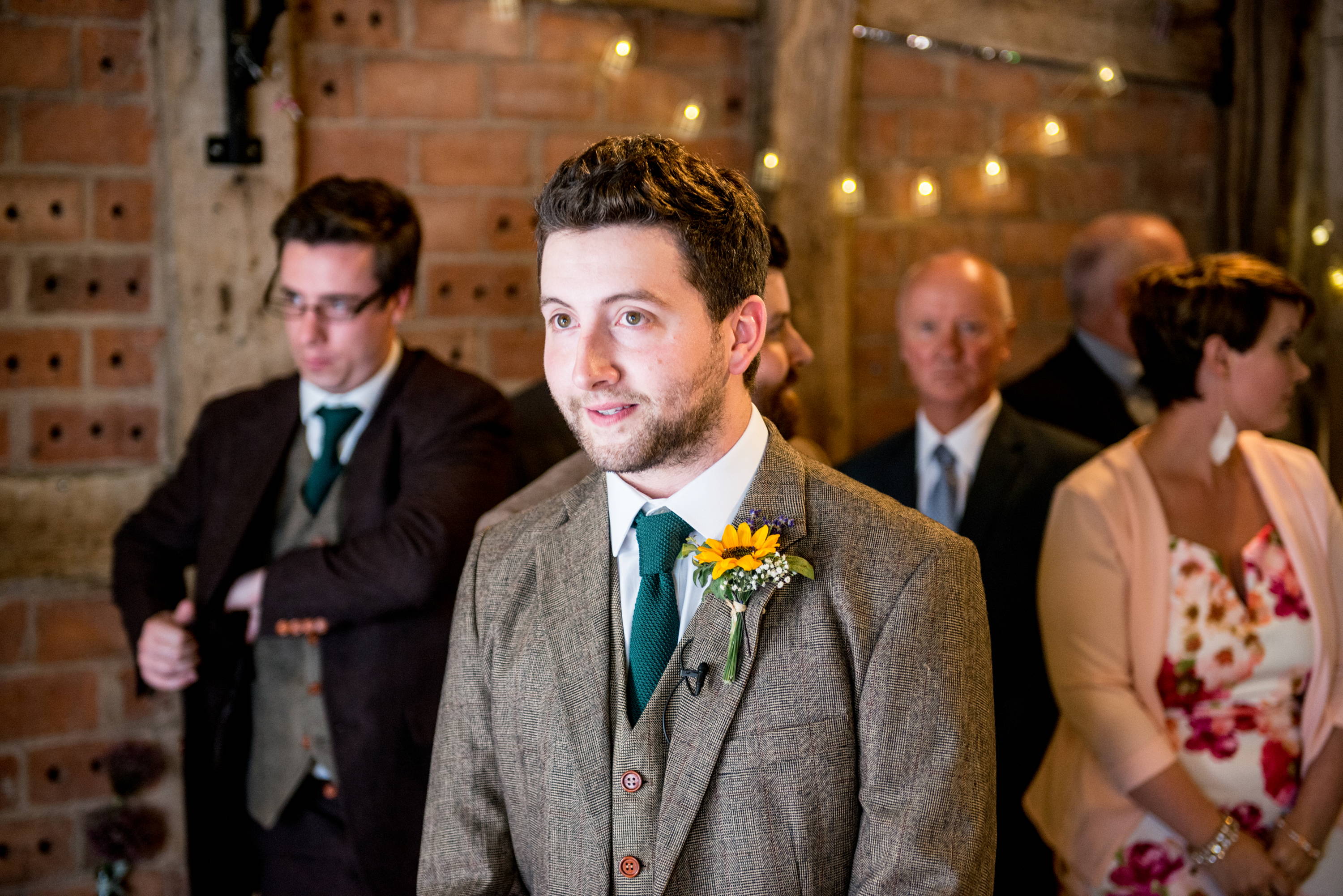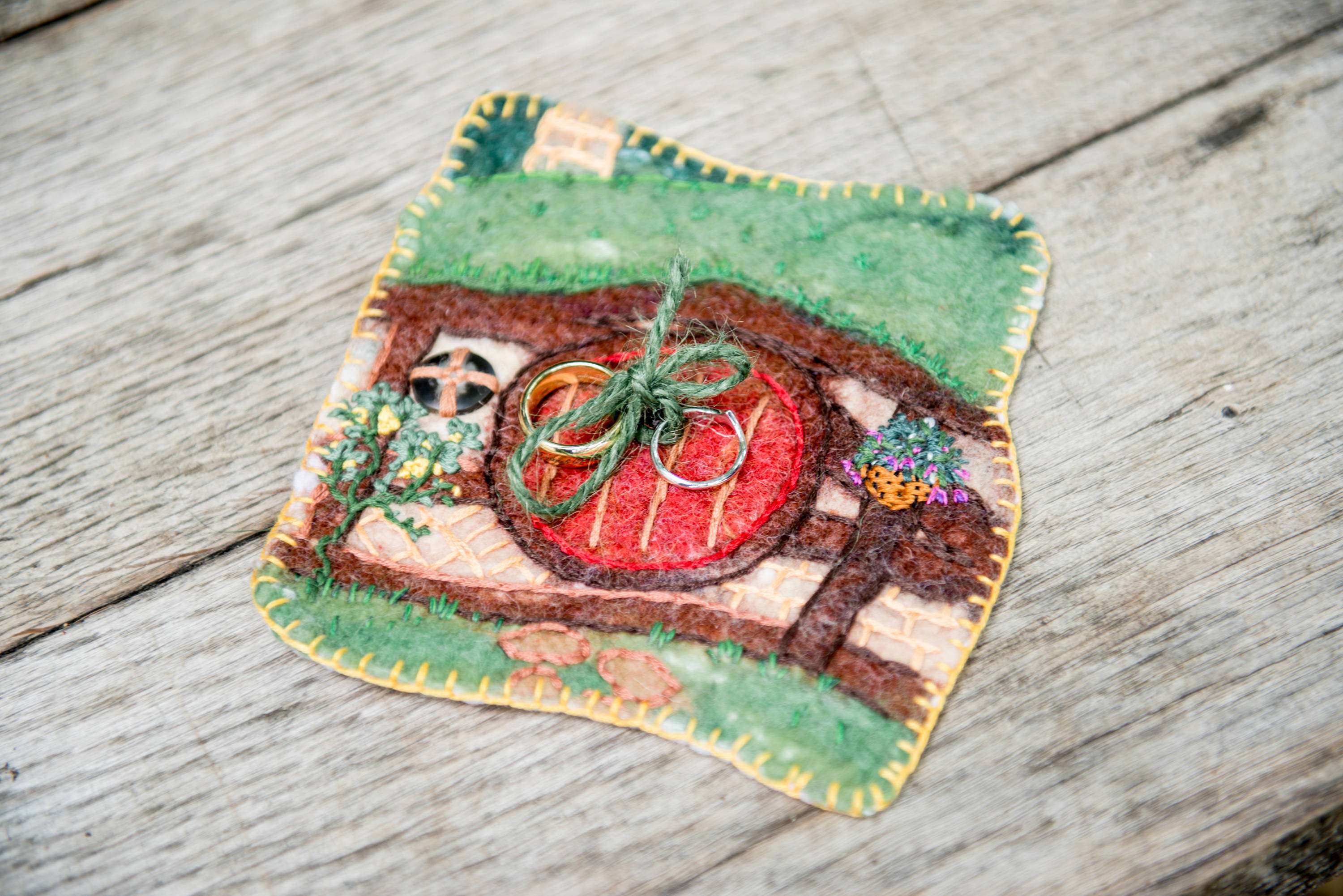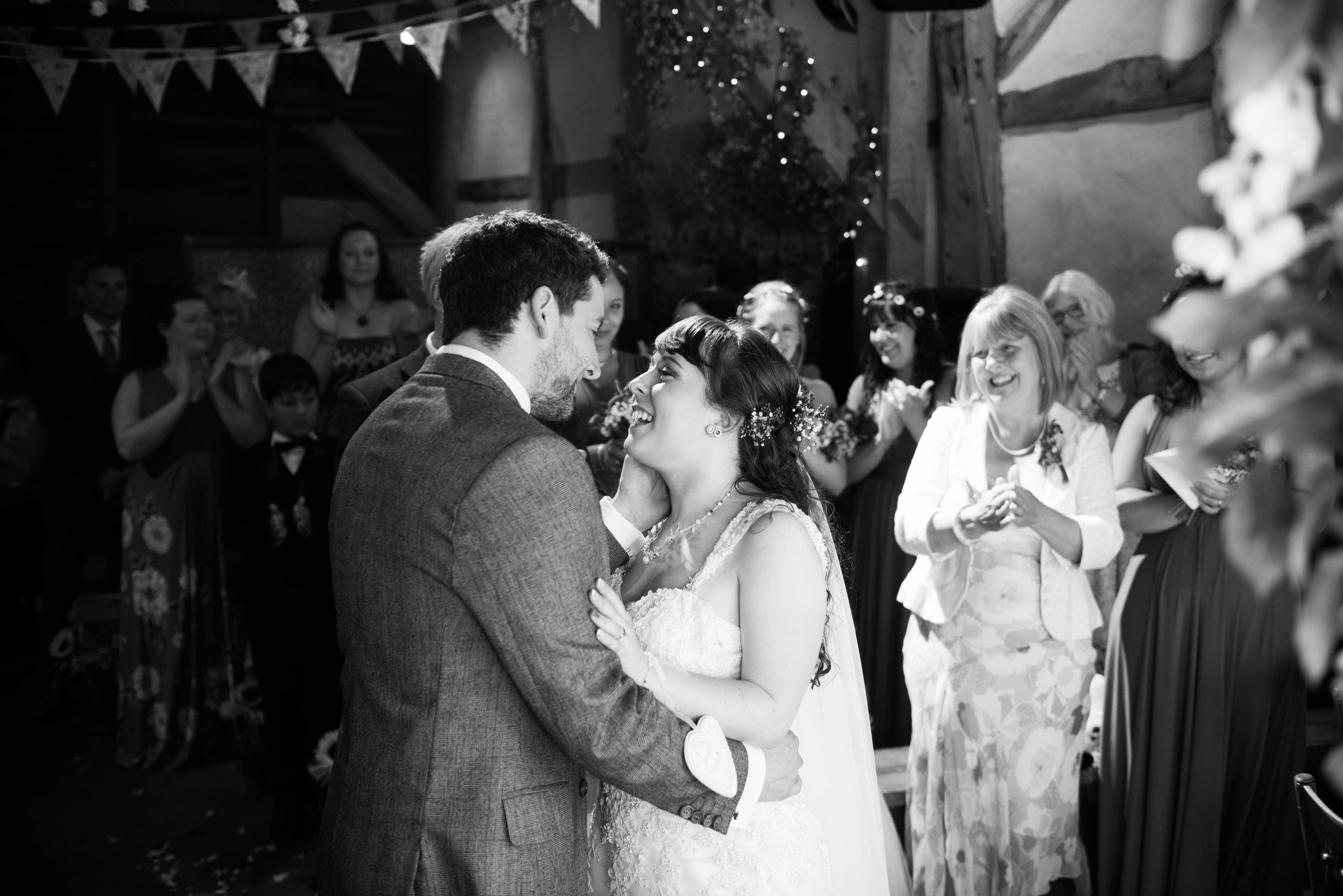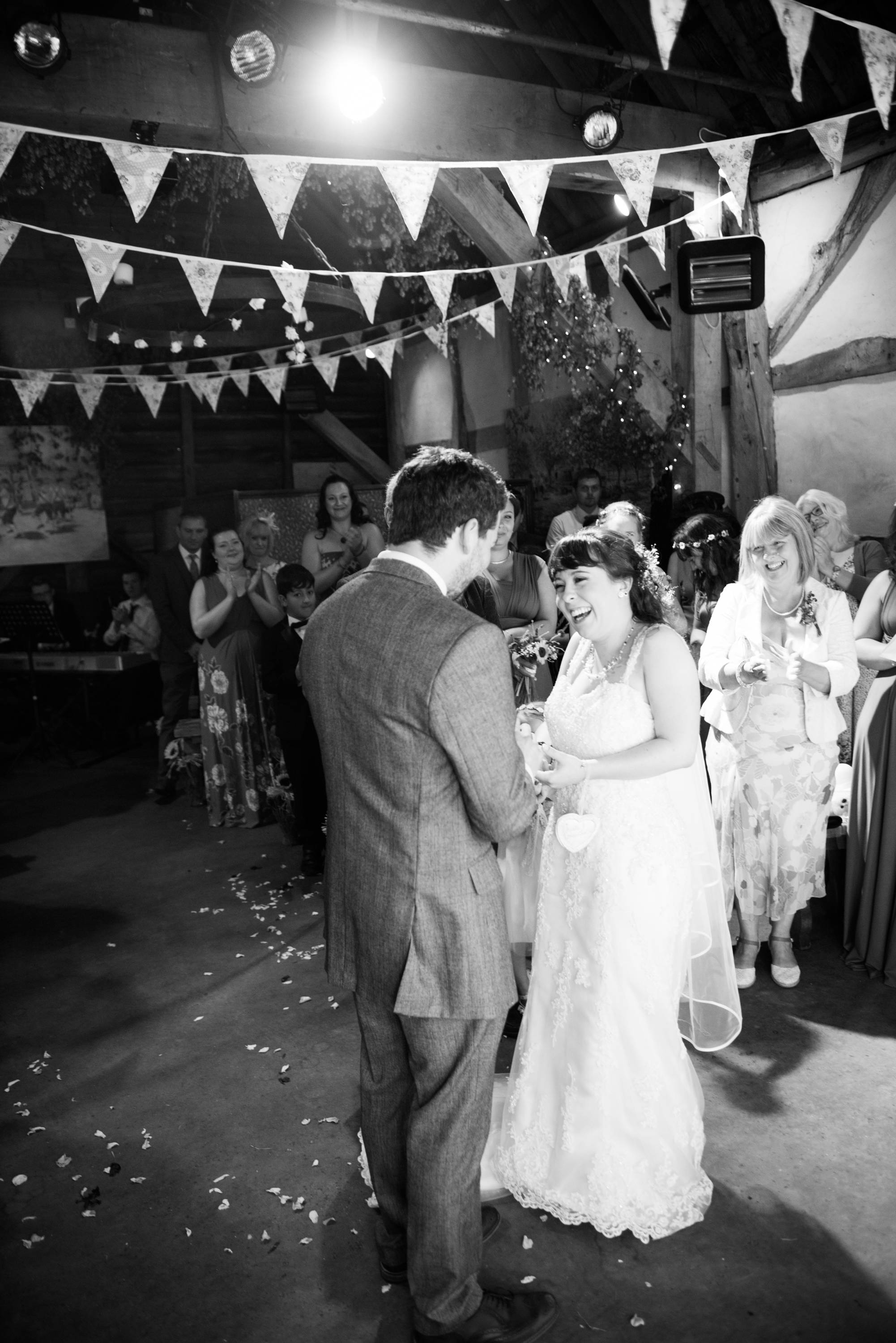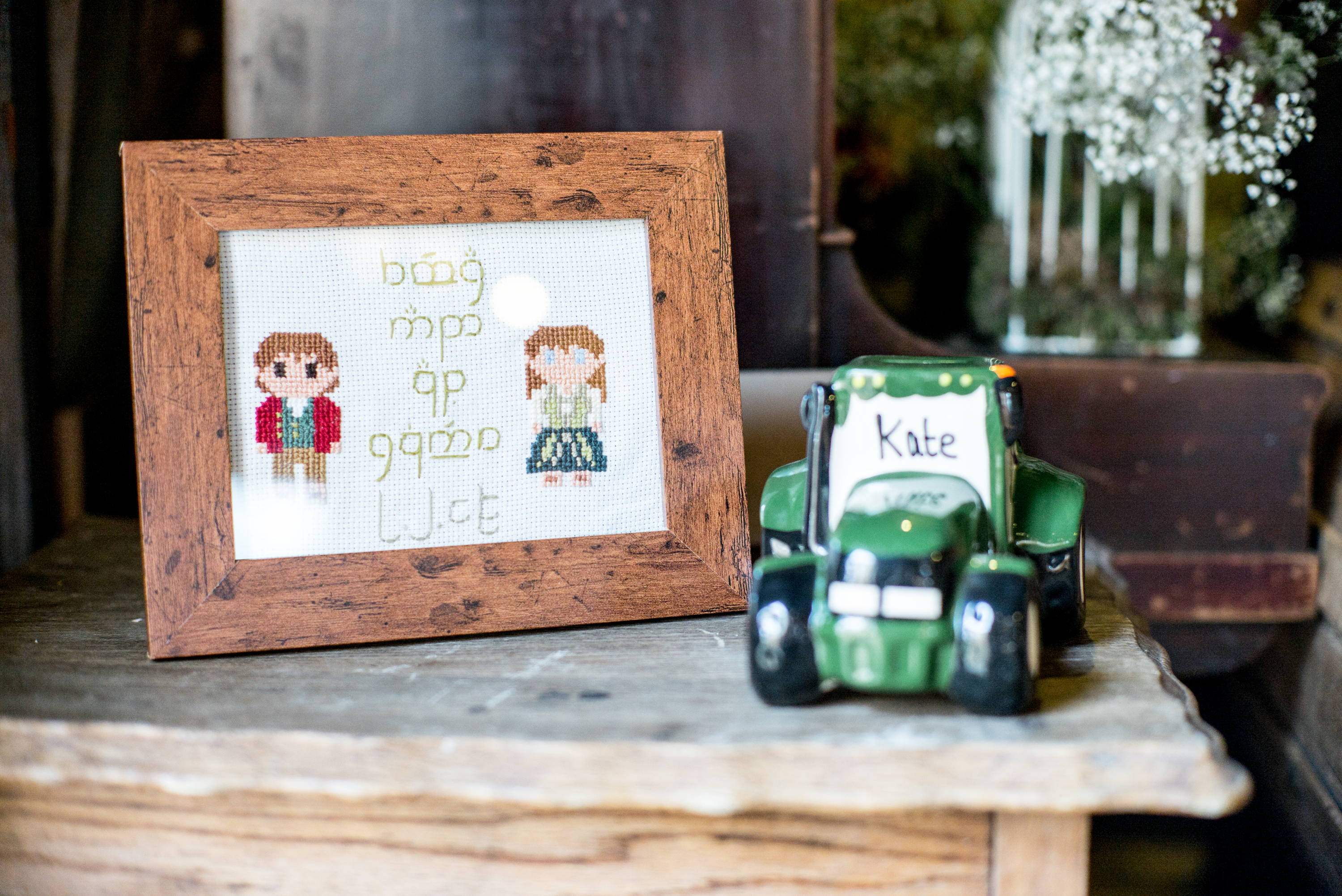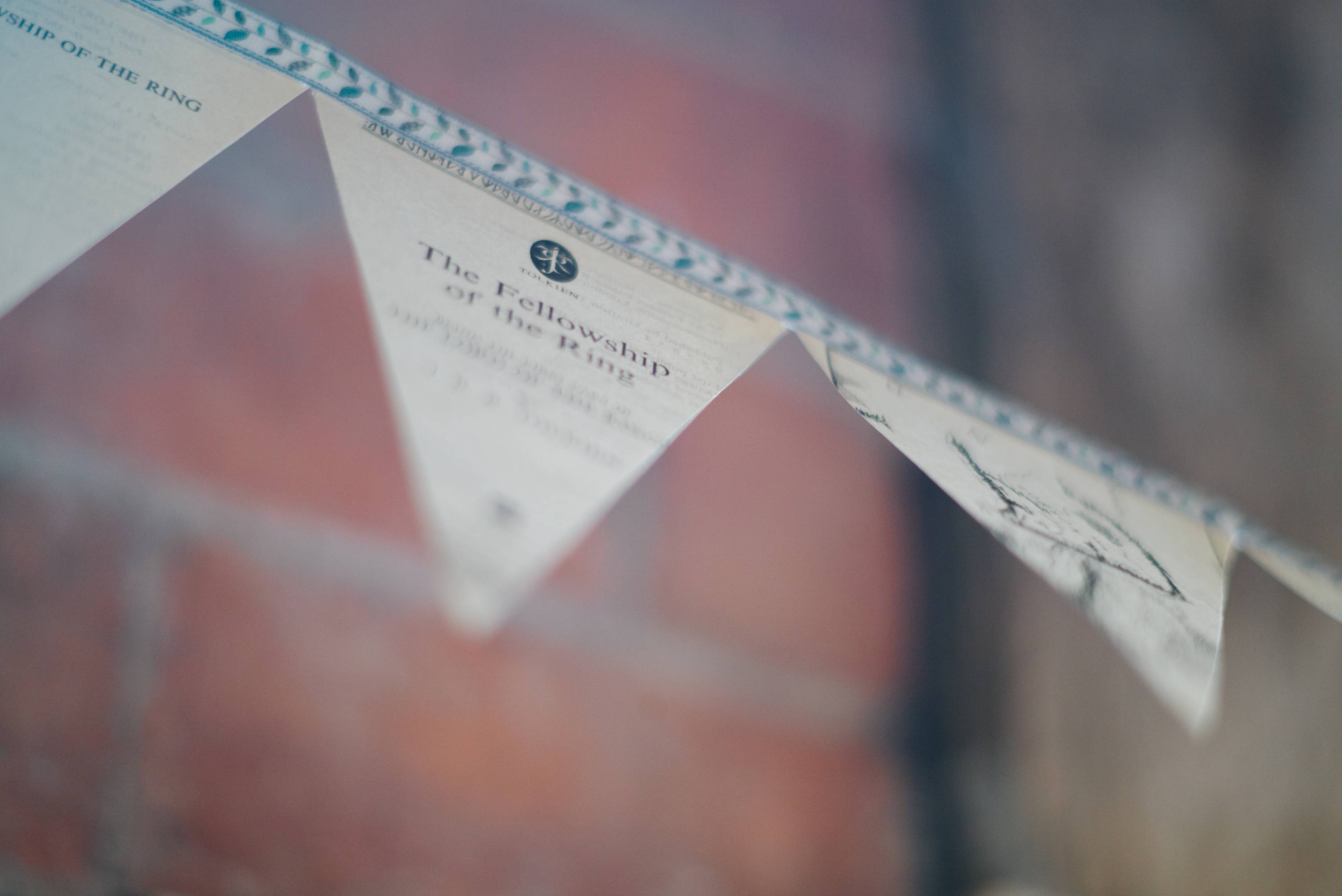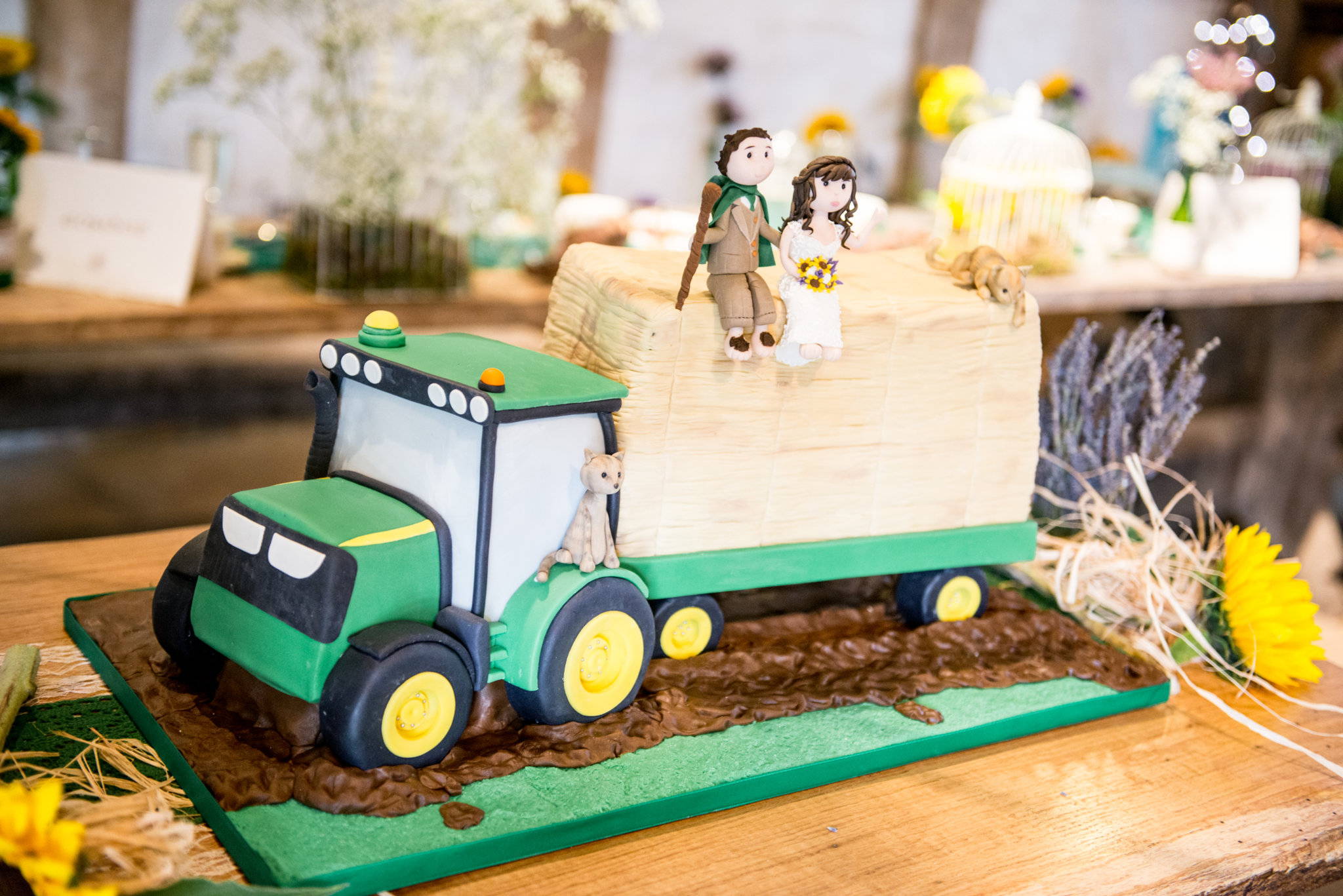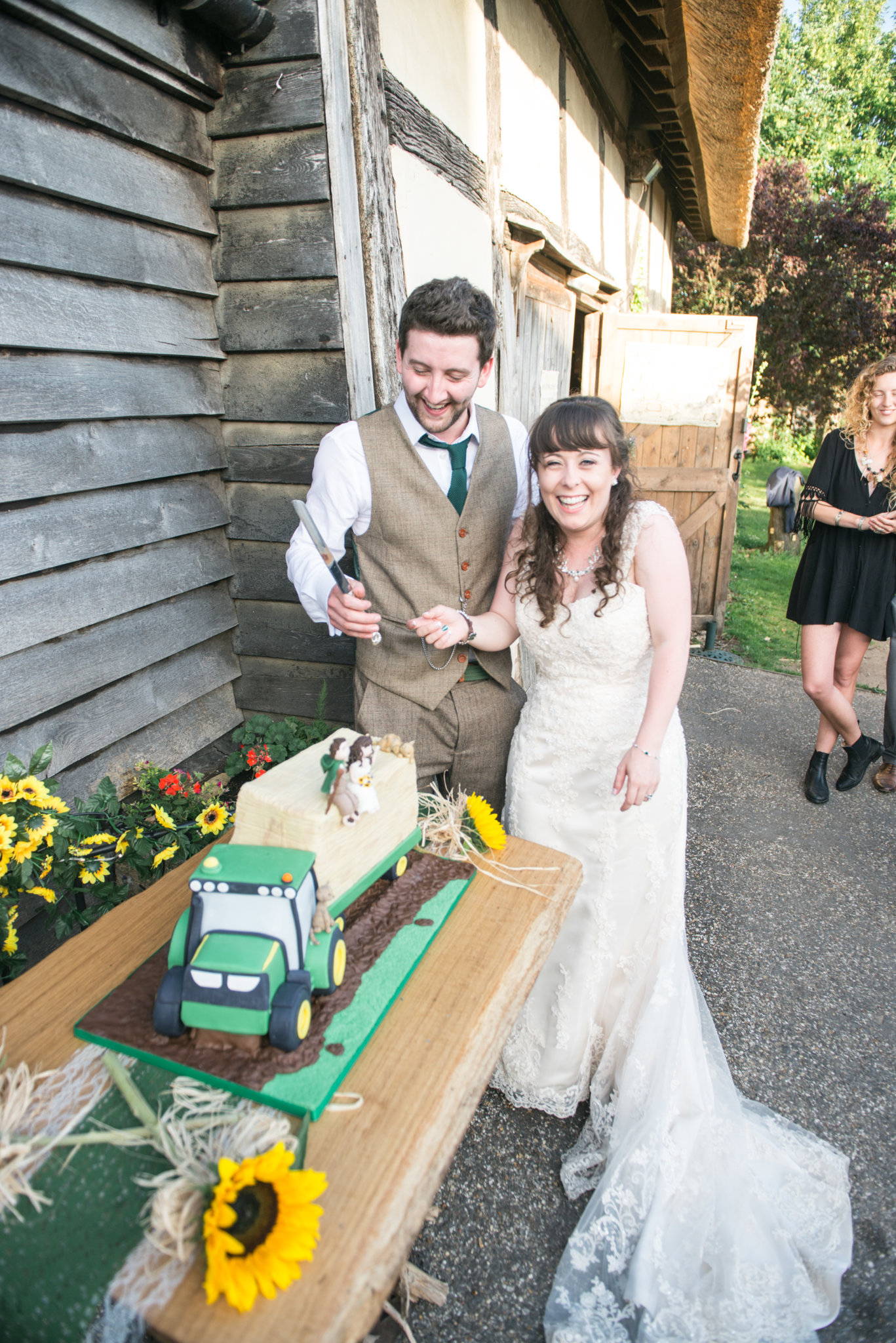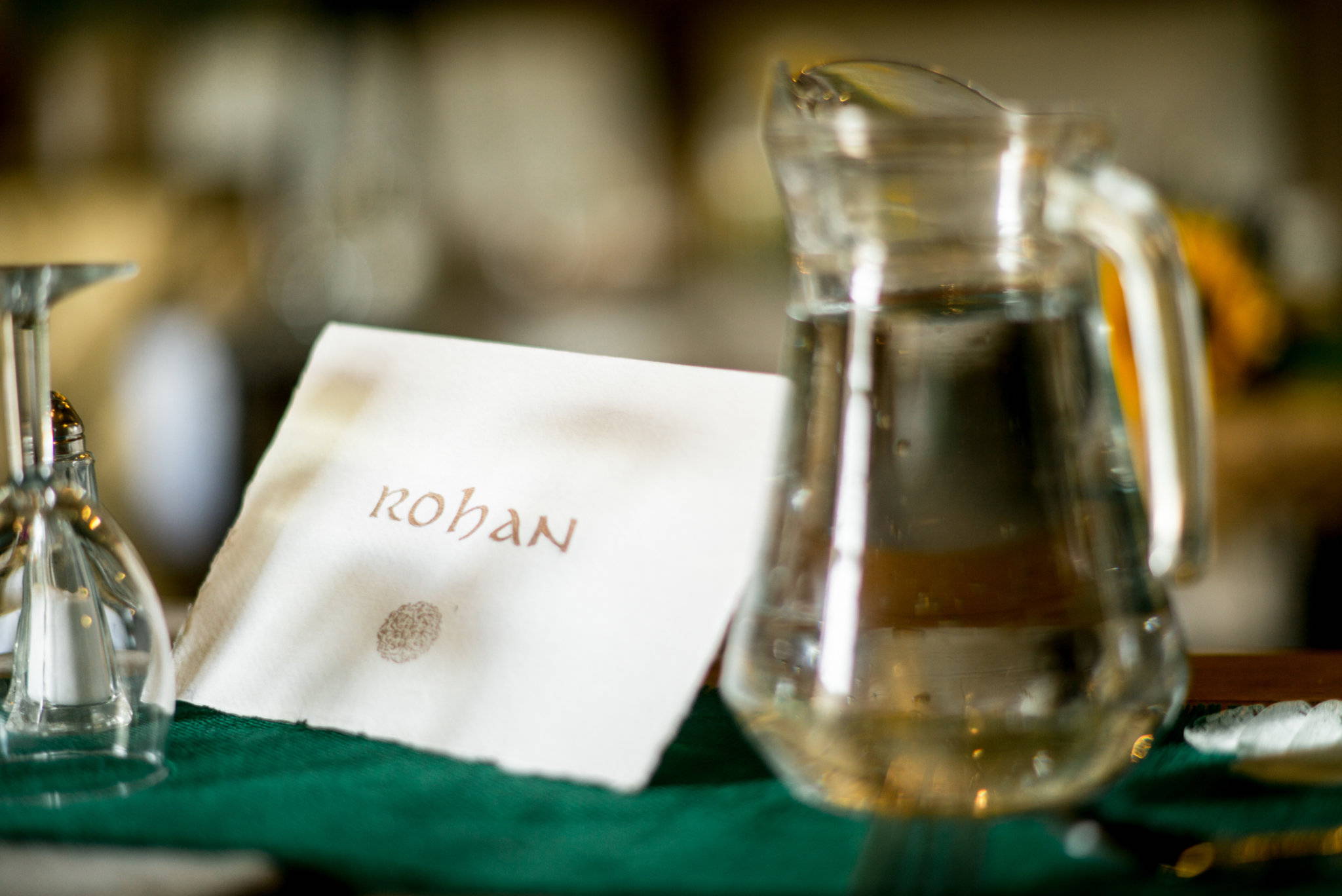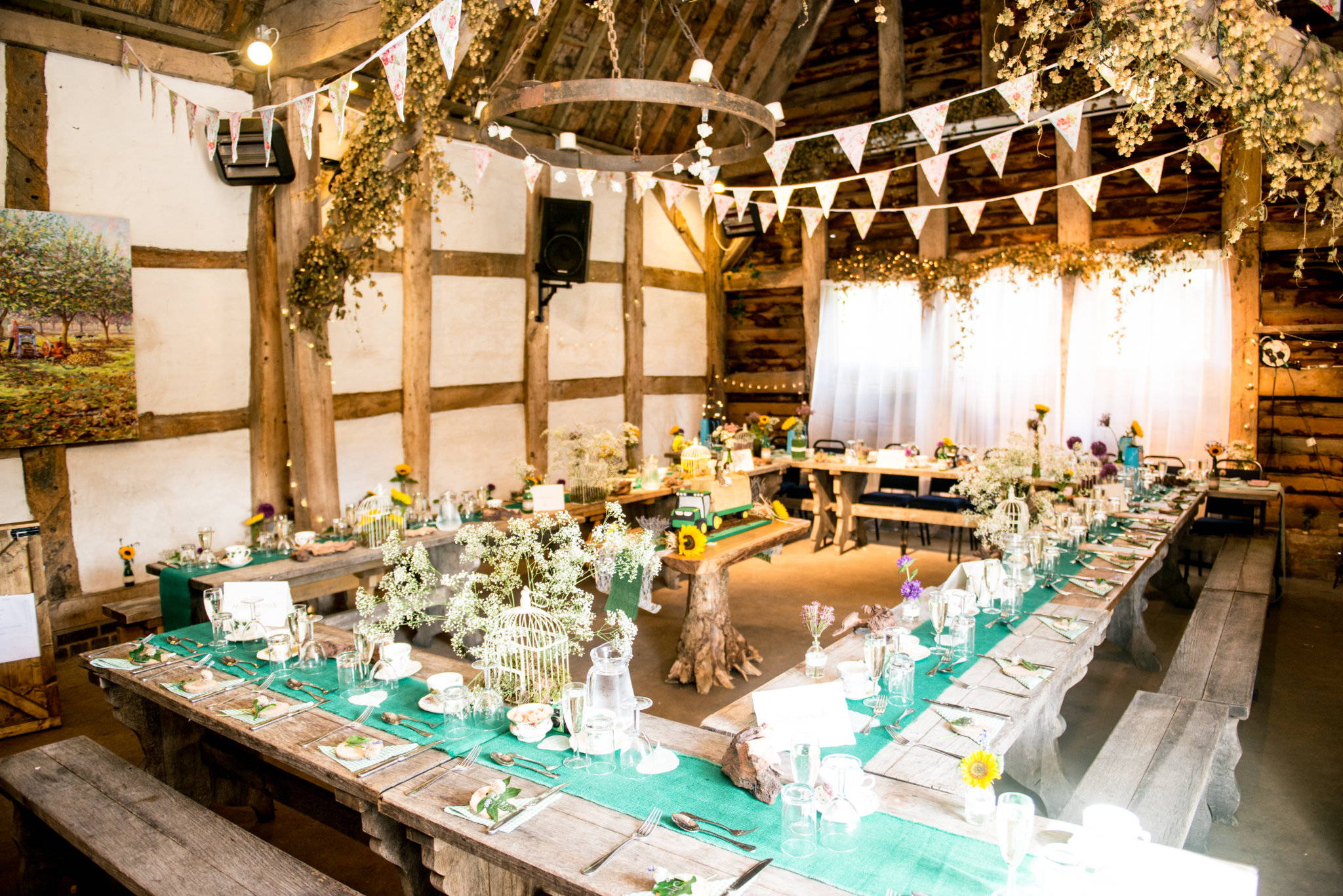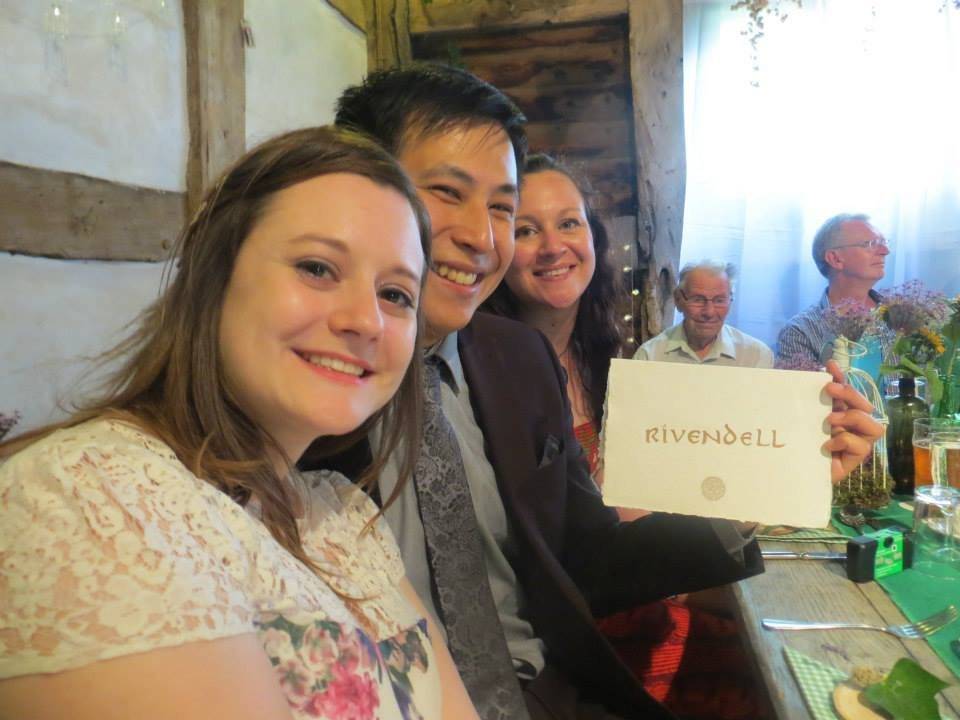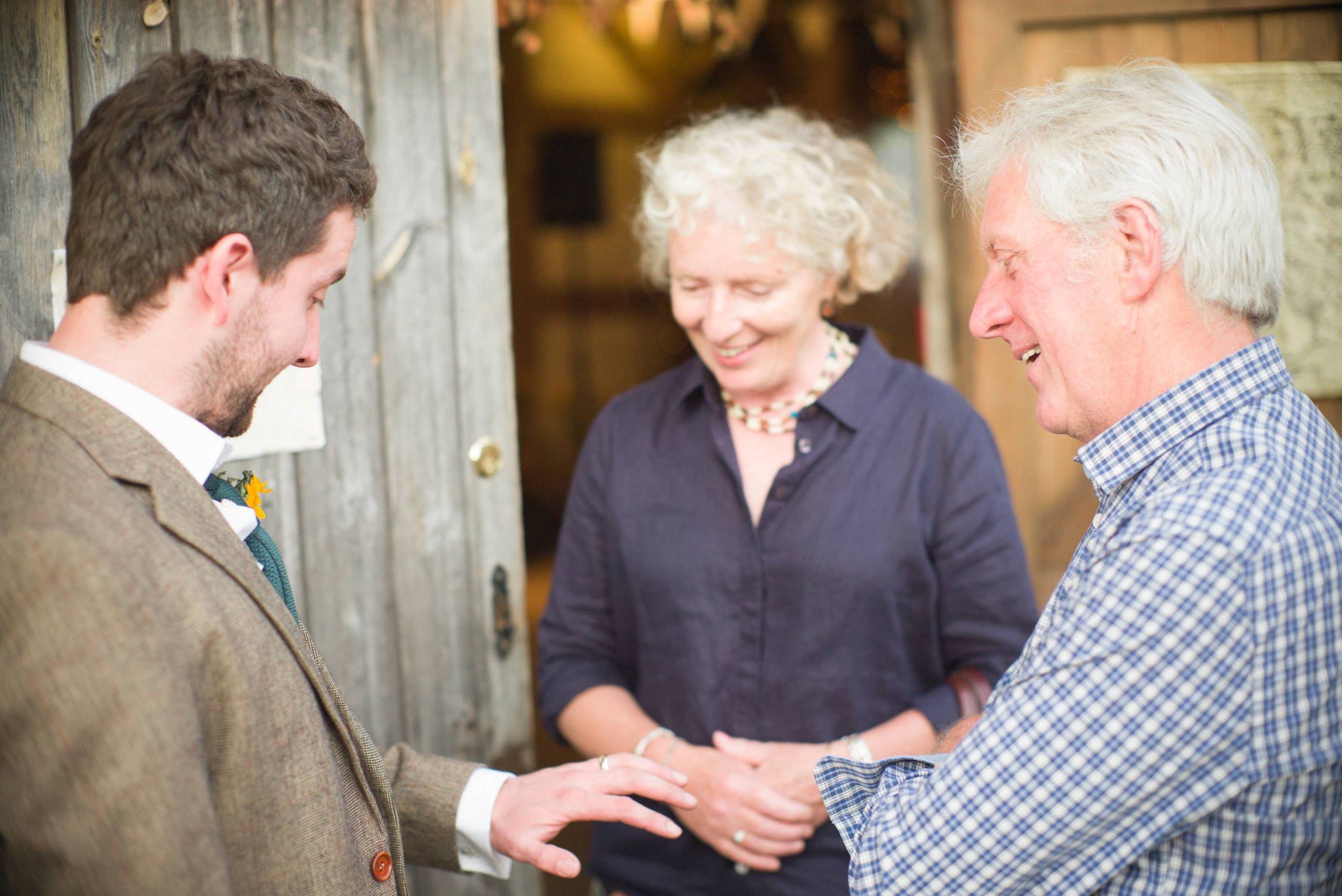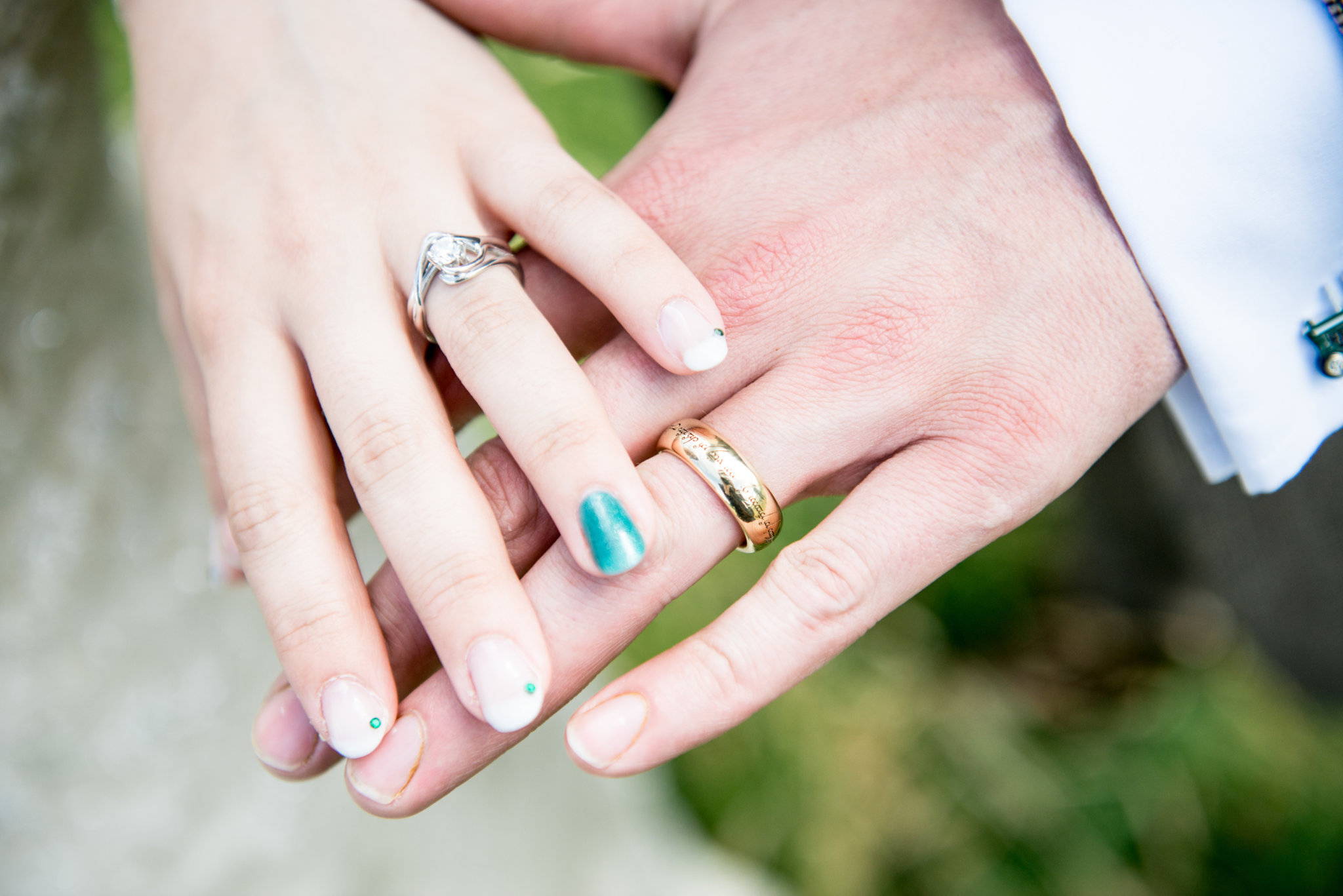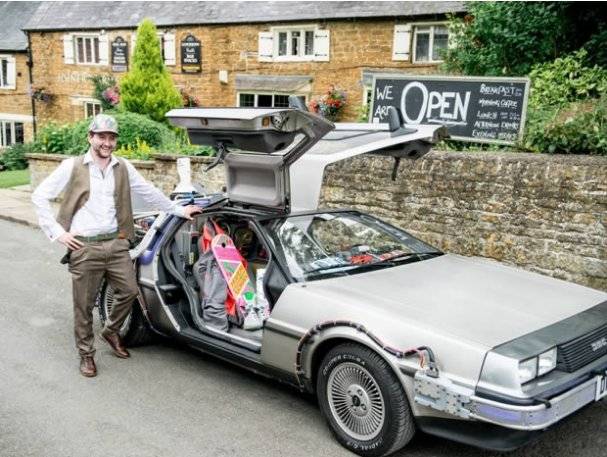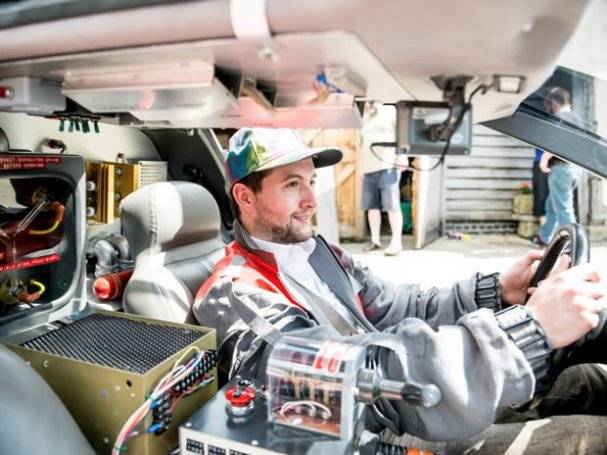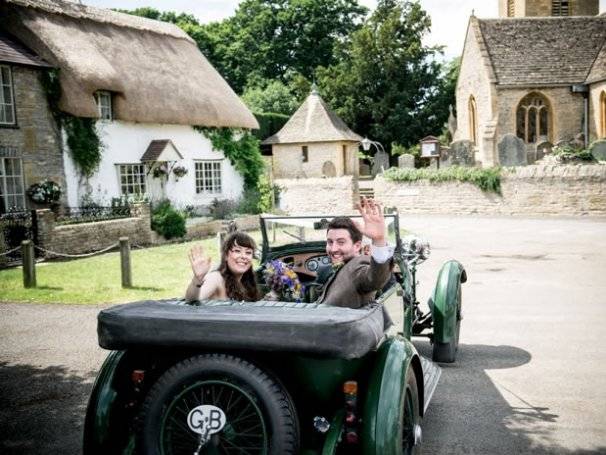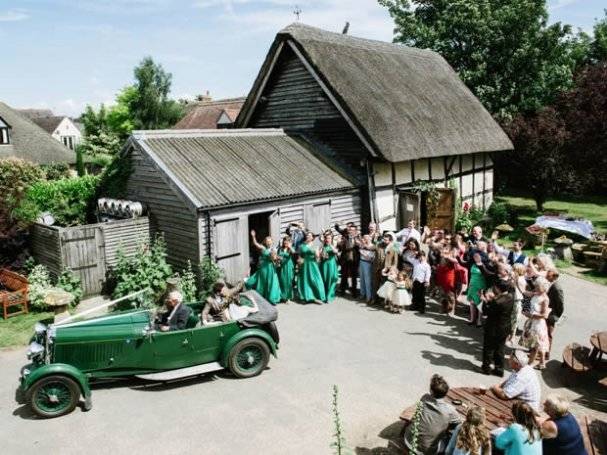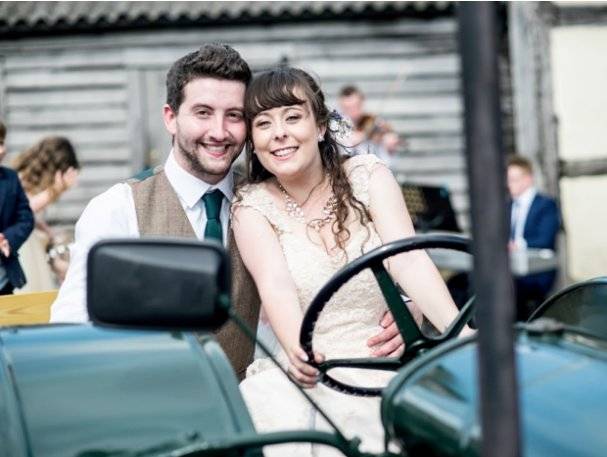 The wedding cake featured their two cats with Kate and Thomas sat on bales of hay, Katie surprised Thomas by asking their cake maker to incorporate them in as hobbits! All of the Tolkien buntings, table names and invitations were hand made with the help of Thomas's sister who also created a very special hobbit ring cushion for the day.
"The best part of the day was the actual ceremony, which was so intimate. We are both not fond of being the centre of attention, but I can honestly say, you are so caught up in the emotion and each other, you don't notice everyone. You can recreate a lot of memories, but you cannot recreate that moment and those feelings" said Katie
If Thomas and Katie were to give advise to others planning their wedding, it would be to enjoy it. Don't let it stress you out and remember to do what you and your husband want. Though people's opinions and ideas can be helpful, if you want something, you have to go with it.
For their honeymoon, Thomas and Katie went to the south of France where Thomas's uncle generously allowed them to stay in his beautiful beach house. For their next adventure, Kate and Thomas have planned for New Zealand, visiting Hobbiton and the studios where the films were made.