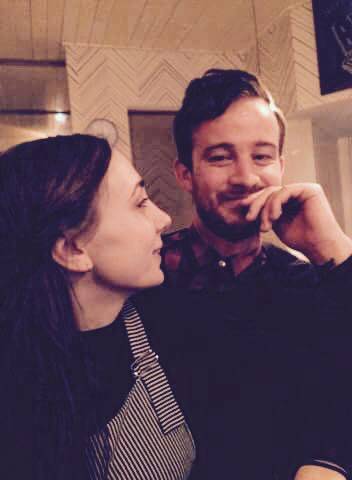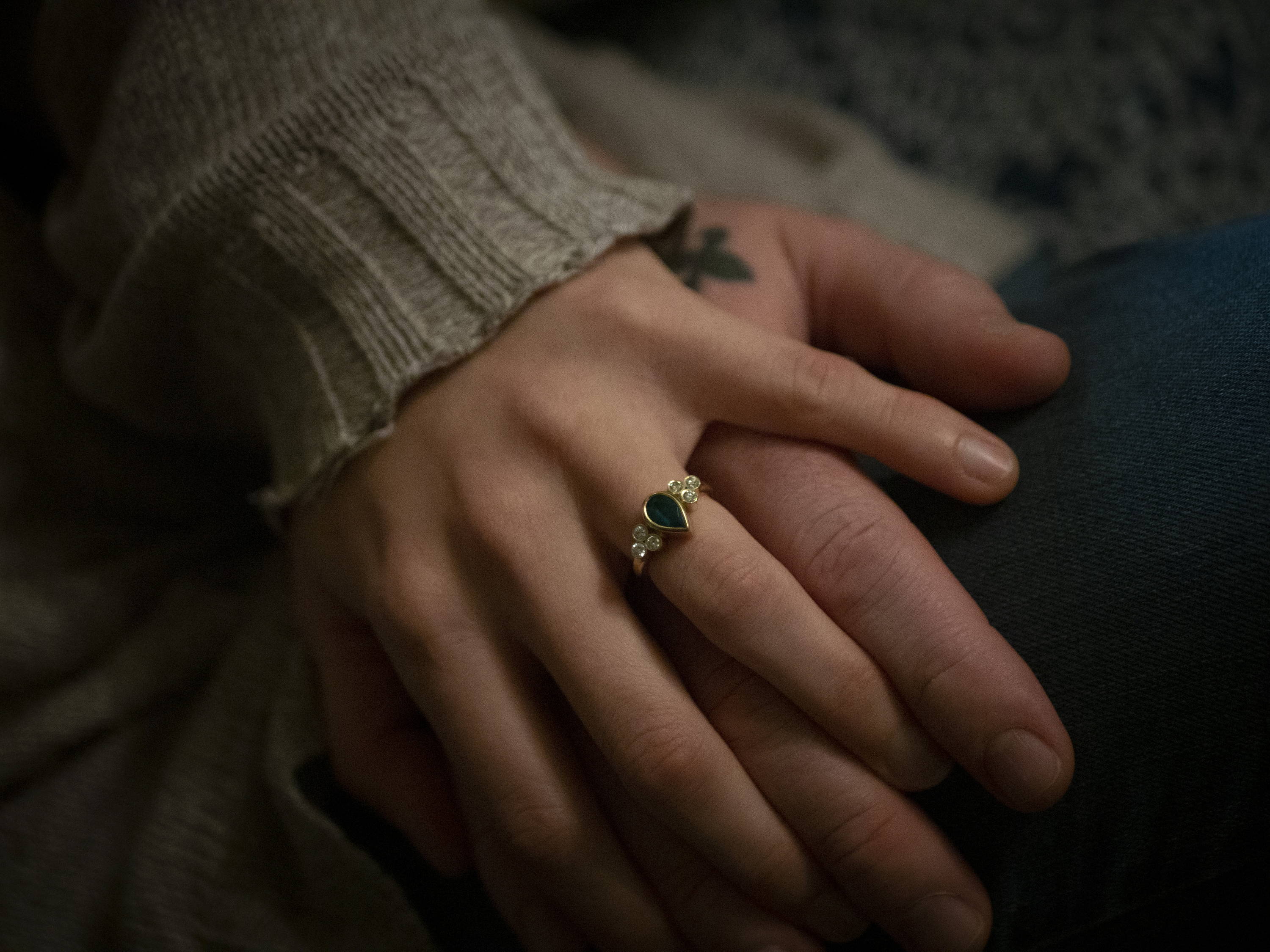 CONGRATULATIONS!
How did you get engaged?
Benny: I took the opportunity of having Rosa's mum and her partner visiting Nelson to pop the question. We all went out for a dinner at Arden to celebrate our 2 year anniversary, and I took some time between dinner and dessert to steal her away. I took a knee, stammered out a few sentences, and thankfully she said yes! After my heart stopped pounding, we went back to celebrate with her visiting family.
As much as I had grand designs on an elaborate proposal, I decided doing something simple while her mum was visiting from the other side of the world would be so special - for Rosa to be able to share and celebrate our good news with a part of her family present.
Why did you choose Jens Hansen for your ring? What went into the design process?
Benny: I chose to go to Jens Hansen for the design of Rosa's engagement ring after learning about their involvement in the LOTR film franchise, and also because it meant we would have a wonderful story about our jewller in New Zealand to share for the rest of our lives. I had an idea of roughly what I wanted the ring to look like, but absolutely no idea of how to get it from a picture in my head onto my soon to be fiancee's hand. This is where Miriam Hansen came in to help.
She helped me to understand what options I had, what would best suit Rosa's lifestyle and generally just took all the stress out of what seemed to be a very daunting task.
Rosa is a multi talented woman, she manages a local cafe, plays gigs around Nelson and also teaches yoga. That definitely played into the design, I wanted something feminine and delicate, but durable enough to stand a lifetime of working with her hands. Miriam was fantastic in pointing me towards the bezel style of ring which is perfect for her lifestyle.
Miriam sourced the emerald and 18ct gold, and I supplied some diamonds from my mother's old estate jewellery to end up with a beautiful one-of-a-kind ring.
The diamonds were a stroke of luck! I was talking to my mum in Australia about my intentions to start designing a ring, and she told me about some diamonds she had in surplus from some jewellery she was having redesigned. The emerald came from the fact that a lot of Rosa's jewellery featured turquoise and I wanted things to fit in with her regular style. Once I started doing a little research online, I fell in love with the teardrop shape, and decided that was what I wanted to base the ring around, rather than the usual solitaire engagement ring.
After we got engaged, I took Rosa back to see Miriam to personally thank her again for being a part of our journey.
I'm a fan of LOTR, not an avid one but I've thoroughly enjoyed the films and read the books over the years. It was important to me that we were able to take a part of our New Zealand adventures with us on our future journeys, and what could be a better tribute to NZ and Nelson than a ring from Jens Hansen? We joke that Rosa disappears to other men as soon as she puts it on!
We haven't yet set a date for the wedding (although that hasn't stopped her planning) but we are planning to get married in Scotland where we met, hopefully in two years or so.